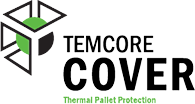 Temcore Pallet Covers provide unrivaled thermal insulation, perfect for palletized cargo.
THERMAL
PALLET COVERS
Using high quality aluminum, Temcore's thermal cover provides maximum insulation and is effective against conduction.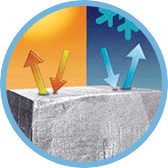 Total Reflectivity and Insulation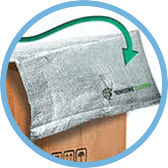 Easily Installed and Removed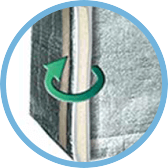 Velcro for Easy Access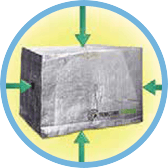 Total Surround Protection
Temcore Cover
Temcore Cover has a unique combination of insulating and reflective qualities that keep palletized cargo protected throughout transport.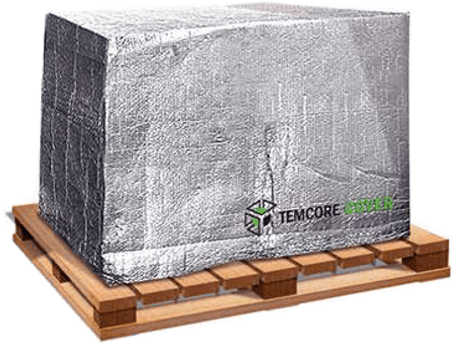 With its Velcro closures, the Temcore Cover is easily installed and removed, making it simple to provide a clean and sealed environment for your cargo.
Want to learn more?
FREQUENTLY
ASKED QUESTIONS
What is a thermal pallet cover?
Temcore thermal blankets are designed to protect pallets of temperature-sensitive goods from exposure to cold and heat. Thermal pallet covers can be used to minimize damage to palletized goods due to temperature fluctuations inside of a shipping container. Temcore thermal covers can be draped directly over pallets and other packaging solutions to retain or reflect heat.
What are Temcore thermal pallet covers made from?
Thermal pallet covers from Temcore are crafted from high-quality aluminum. Thanks to aluminum's low emissivity, these thermal covers can keep your cargo at the optimal temperature throughout transit, whether it's traveling in warm tropical waters or icy arctic waves.
What are the benefits of a thermal pallet cover?
Insulating thermal pallet covers are capable of preventing radiant heat transfer, and offer total reflectivity and insulation for your cargo. These lightweight thermal covers are easy to use, reusable, and fit a wide range of shipments.
How do I apply thermal covers on my cargo?
Temcore thermal covers are easy to install and easy to remove. Simply place over the cargo packaging, then use the convenient Velcro closures for easy access.