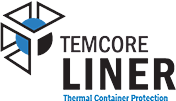 The Temcore Liner uses the latest in thermal insulation technology to create a fully sealed environment and prevent the fluctuation of temperature.
THERMAL
LINERS
With five layers of fully reflective aluminum, the Temcore Liner provides the extreme temperature protection of a typical thermal liner while also protecting against condensation and shipping container contaminants.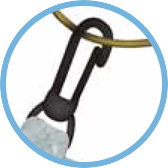 Click-On-Top Hanging System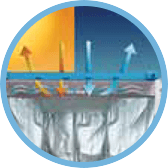 Total Reflectivity and Insulation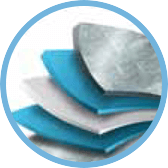 New 5 Layer Design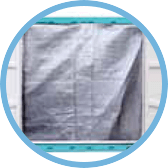 Fully Sealed Environment
Temcore Liners
Temcore Liner stabilizes temperatures using the latest in reflective and thermal insulation technology, keeping cargo safe throughout shipment.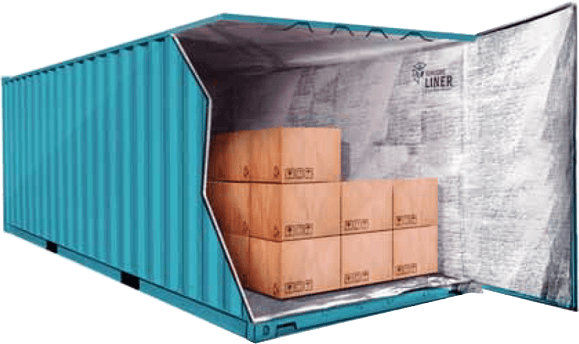 Ensure cargo is unharmed by keeping temperatures stable with the Temcore Liner.
Want to learn more?
FREQUENTLY
ASKED QUESTIONS
What is Temcore Liner?
Temcore thermal liner is a six-sided liner designed to cover the interior of a shipping container and protect goods stored within. Because of Temcore thermal containing liner's reflective and thermal insulation technology, the interior air of the container remains stable, keeping your cargo safe and secure throughout transit.
How does Temcore Liner work?
Thermal liner is designed to provide protection from extreme temperatures. As shipping containers make their way through different climates, exterior temperatures can fluctuate dramatically; if moisture-sensitive cargo is left unprotected, it can be irrevocably damaged and affect your bottom line. Temcore liner is designed to insulate and protect against cargo sweat, container rain, and radiant heat, ensuring your product retains its quality throughout transportation.
What kind of thermal insulation materials is Temcore Liner made from?
Temcore Liner uses an advanced thermal lining fabric crafted from five individual layers of fully reflective aluminum. Because of aluminum's low emissivity value, your cargo is protected from radiant heat transfer.
What are the benefits of a thermal liner?
Temcore's advanced thermal lining material can protect your cargo from excess heat, eliminate container rain, and provide a protective barrier against contamination.