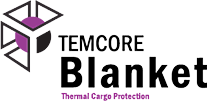 Temcore Blanket provides thermal insulation that is versatile and easy to install.
THERMAL
BLANKETS
Using reflective high grade aluminum, Temcore's thermal blanket insulation provides a barrier that not only keeps cargo insulated but also protects against mold, fungus, and other shipping container contaminants.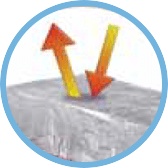 Maximum Reflectivity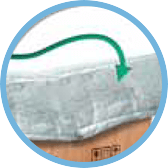 Quick and Easy Installation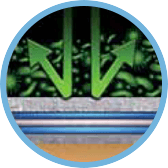 Protection Against Contaminants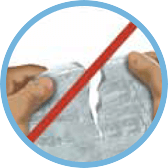 High Tensile Strength
Temcore Blanket
Temcore Blanket offers temperature stabilization while also being quick and easy to install, making thermal insulation more cost effective.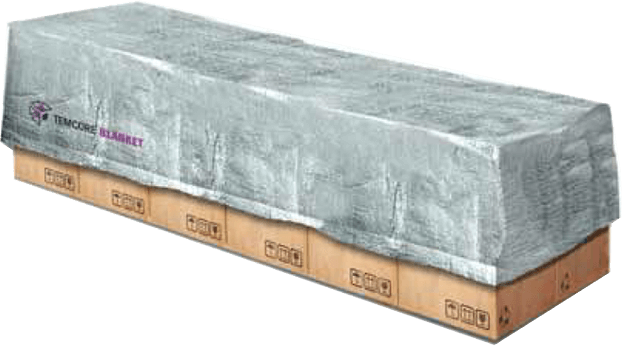 The versatility of Temcore Blanket means that it's effective in protecting cargo during both shipment and storage.
Want to learn more?
FREQUENTLY
ASKED QUESTIONS
What are the benefits of thermal blankets for shipping?
Temcore thermal blankets reflect radiant heat that may affect cargo and package contents, and reduce the risk of moisture and temperature damage during transit. Thermal blanket insulation can prevent spoilage and help ensure the quality of your product when it reaches its final destination.
Why should I purchase thermal blankets for pallets?
If you're shipping food or non-edible goods that could spoil due to damaging effects of condensation or temperature fluctuation, a thermal blanket can help keep your cargo safe. Because shipping containers travel through various climates, their metal walls can become cooler than the interior air, forcing the moisture in the air to shift to liquid form. This liquid then builds up on a container's walls and ceiling; should the liquid drip down, pa9ckaging and its contents could be damaged. Temcore thermal blankets offer temperature stabilization, ensuring the product remains the temperature it should and protects against any condensation that may occur inside the container.
How are thermal blankets installed?
Thermal blankets fit snugly over cargo, and they're lightweight and flexible, making them easy to wrangle around your goods, transport, and reuse.