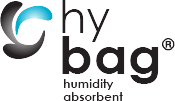 Hybag desiccant bags offer protection against moisture damage in a small, easy-to-use package.
DESICCANT
BAGS
Using the latest in breathable membrane technology with a high energy, fast-acting gel formula, Hybag absorbs more moisture while taking up less space than the average container desiccant.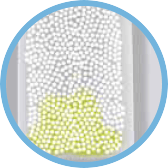 Unrivaled Absorption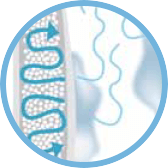 High Tech Breathable Fabric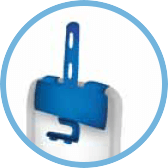 State of the Art Hook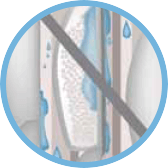 Zero Leakage
Hybag shipping container desiccants are available in four specially designed models. All Hybag desiccants offer the same high absorption capacity in various shapes and sizes that serve a variety of shipping needs.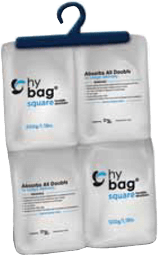 Hybag Square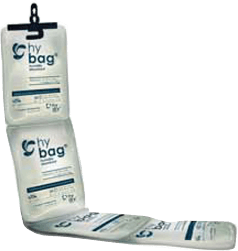 Hybag Strip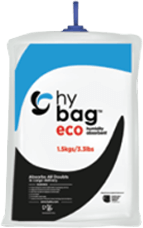 Hybag Eco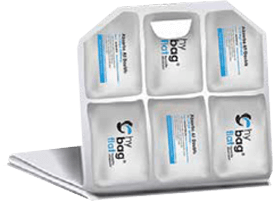 Hybag Flat
Hybag is also equipped with a state of the art hook that makes installation simple and straightforward.
Want to learn more?
FREQUENTLY
ASKED QUESTIONS
What is a desiccant bag?
A desiccant bag is a product designed to absorb moisture from the air. Desiccant bags are typically used to remove humidity that might damage or degrade products that are susceptible to moisture.
How can desiccant bags protect shipped goods?
Both small and large desiccant bags can be used as a dehumidifying agent in a shipping container. Desiccant bags for shipping containers draw in moisture from the interior air of the container, helping to absorb and hold water particles to prevent container rain.
What is Hybag?
Hybag is a line of moisture bags for containers used to ship goods around the globe. Choose Hybag products in a variety of shapes and sizes to suit your shipping needs. Select from:
Hybag Square
Hybag Strip
Hybag Eco
Hybag Flat
All Hybag container desiccants are crafted using breathable membrane technology designed to offer ultimate absorption capacity.
Are Hybag products easy to install in a shipping container?
Hybag shipping container desiccant bags come with a state-of-the-art hook that makes for easy installation. Protect your cargo in a simple, straightforward process and add desiccant bags to your shipping container in seconds.